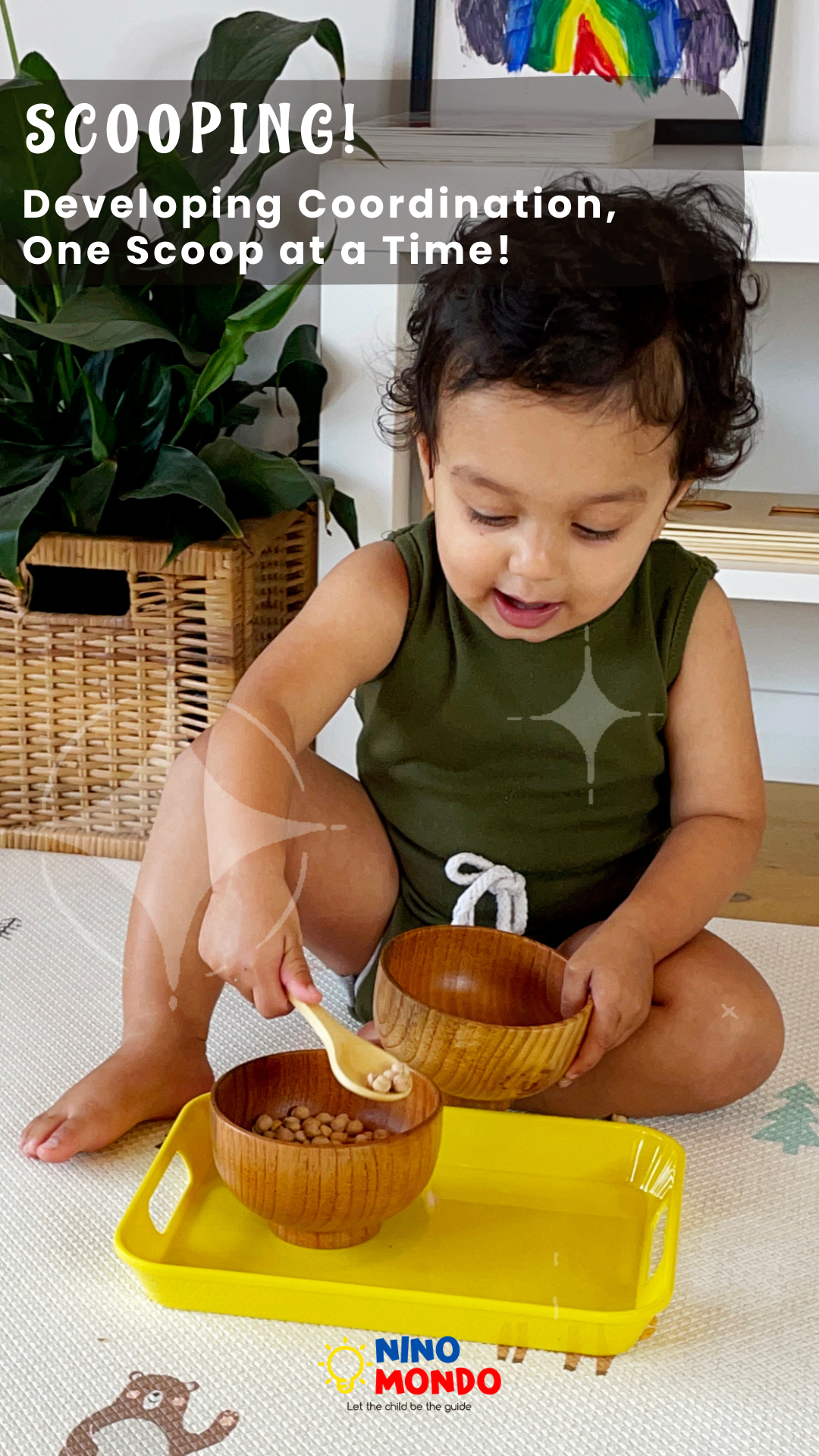 Skill building with Scooping Activity
Skill building with Scooping Activity, also known as transferring, is an exercise of practical life activity.
By scooping children develop bilateral coordination (use of 2 hands). They have to hold the cups or bowl with their non-dominant hand while scooping and

skill building with Scooping Activity

using a spoon, cup, or bowl with their dominant hand. This helps to

refine motor skills

and coordinate their hand movements with what they are seeing and doing.

Develops concentration as the child focuses on

skill building with Scooping Activity

small objects from one bowl or small container to another.

Helps understand the concept of how much-controlled movement is required to

cognitive development

.

Allows the child to fully absorb the task, build concentration, and support the ability to follow a sequence of activities.

Promotes development of will as the activity aids in self-construction, independence, and order of their thought patterns.

Lays the foundation for

cognitive development

and a mathematical mind as there is a step-by-step precision required to execute the activity.
SHOW the activity SLOWLY when teaching your child how to transfer with precise movements such that the focus is on the activity and not on your words.
The materials used to scoop and transfer are simple and inexpensive, aiding in developing skill and building skills. Many are probably already in your pantry.
 Experiment with different shapes of spoons, different sizes of bowls, different materials for scooping and transfer. Observe your child's concentration when they are Montessori scooping activity with the coconut bowls from the 'Small Wonder' Play & Learn bundle for 13+ months and focus for long stretches of time.