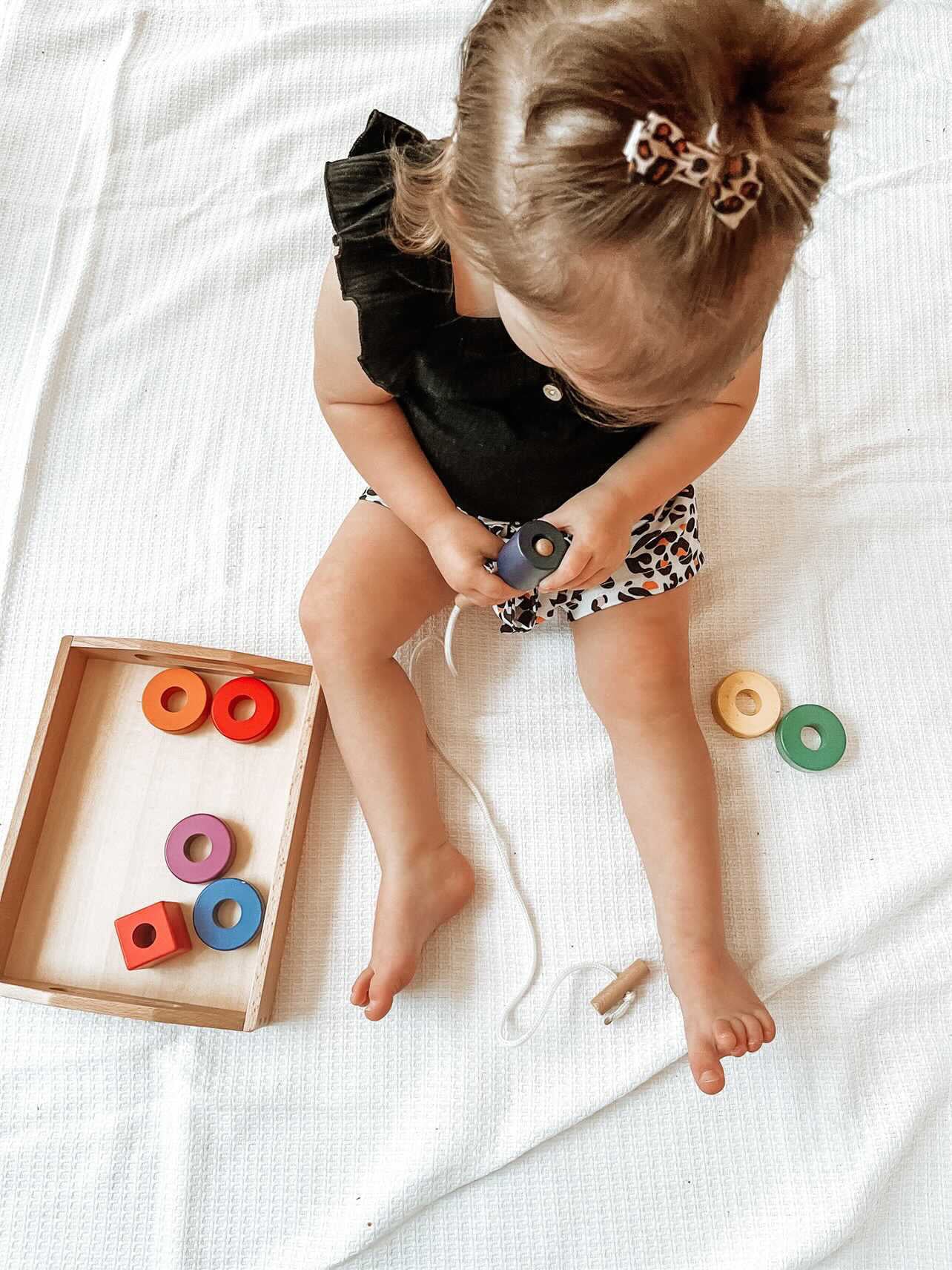 Montessori Education: A Stimulation for Life and Learning
☀️Montessori Education is a way of education developed by Dr.Maria Montessori. Dr. Maria Montessori was one of the first female doctors in Italy in the 1800s
☀️In an asylum in Rome, she observed children with emotional and mental disabilities playing with bread crumbs, not to eat but for Stimulation of Touch. She proposed that EDUCATION is the answer for them and not MEDICINE.
☀️With a very sharp observation and Scientific approach she created educational materials for children which would have an overall stimulation for life rather than just academics.
Eventually, the majority of the children who were taught with the Montessori methods passed state examinations with marks higher than children WITHOUT disabilities.
☀️From the perspective of Maria Montessori theory, when it comes to Montessori teaching it is based on the belief that children learn best through hands-on experience, play, and exploration. 
☀️This approach can be particularly beneficial for any child whether they are facing some difficulties or not, it allows them to learn at their own pace and in a way that is tailored to their individual needs.
☀️This made her question the traditional school system and she set up her first Montessori Classroom "Casa Dei Bambini" - House of Children which was opened in January 1907.
☀️It's been more than 110 years since the first class. Montessori education has widely spread across the whole world. There are Montessori schools on every continent except Antarctica.
Currently, there are more than 20,000 schools around the world.
Montessori classrooms are child-centered and offer a variety of hands-on activities that allow children to explore their interests and develop their natural abilities. Montessori methods have been shown to be effective in promoting academic achievement, social-emotional development, and independence in children.
☀️ There are several eminent Montessori alumni including Jeff Bezos (founder of Amazon), Larry Page and Sergey Bein (founders of Google), Prince William and Prince Harry, and Jacqueline Kennedy (former first lady).
Explore few Frequently Asked Questions About Montessori Education
1. What is the Montessori method of teaching?
According to Maria Montessori theory the Montessori method of teaching is an educational approach developed by Dr. Maria Montessori herself. It focuses on nurturing a child's natural desire to learn and grow. 
In Montessori classrooms, children have the freedom to choose their tasks and work at their own pace, guided by specially designed materials. The Montessori teaching method emphasizes hands-on learning, independence, and self-discipline. The Montessori method aims to foster a love for learning, promote creativity, and cultivate a strong sense of community and respect.
2. What is the main purpose of Montessori education?
The main purpose of Montessori education is to promote a child's natural desire to learn and grow. Montessori methods focuses on the holistic development of a child, including cognitive, emotional, social, and physical aspects. 
The goal of Montessori education is to develop lifelong learners who are confident, creative, and compassionate individuals, capable of making positive contributions to the world.